Services
Call 217-523-3667 for Service or Submit a Request
Illini Garage Door Service installs new garage door systems and repairs nearly every type of garage door around.
Residential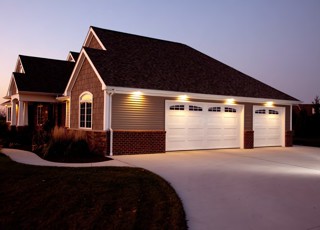 A garage door is typically the largest moving component in your home. There are many powerful forces working the raise and lower your garage door smoothly. When a garage door is in need of repair, these forces can spell disaster for you and your family. Don't trust an inexperienced repair man with your safety. We focus solely on garage doors and are experts in our field. We carry a large inventory of parts including Brackets, Cables, Gears, Handles, Hinges, Rollers, Panels, Locks, Sensors, Springs, Tracks, and Weather Stripping.
Nearly all home owners have a garage door opener. Whether the door is manual or automatic, the door can weigh over 400 pounds and a broken or improperly installed door can cause injury or even death. Proper installation, operation, maintenance, and testing of any garage door and opener is vital to ensure safety. Illini Garage stands behind every job we perform. We have been serving residents in Central Illinois for over a decade. You can trust that we will get the job done right the first time.
Commercial / Agricultural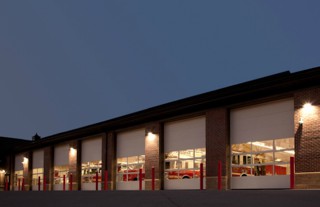 Commercial organizations demand the a lot from their garage doors. They are typically larger, heavier, and faster than a residential door, made from materials ranging from glass to steel. If a door is not working properly, that could comprise customer safety or bring you business activities to a halt. Illini Garage Door Service has the experience to respond quickly and get you back in business.
Agricultural Doors have to be larger and stronger than other garage doors. Given their extreme weight, these doors can be even more dangerous to work on and should be left to an experienced technician.